Vested Interest Sightings
| | | |
| --- | --- | --- |
| Beautiful Laura Ozak, R.N., J.D., wearing Vested Interest in Paris! | | Ciera Obando models Elizabeth Kent's ornate gold and red uchikake jacket |
| | | |
| Louise Ing models Elizabeth Kent's 'green bird' shawl | | Andy South wearing a Vested Interest belt |
---------------------------------------------------------------------------------------------------------------------

Click Here for the article about Vested Interest June 27, 2014

People Wearing Vested Interest Garments
Sara Malia Hatfield - the actress bought these two jackets at Magnolia! Sara is pictured in NYC in the red jacket in Times Square
and in the lovely Green/Blue print in Central Park.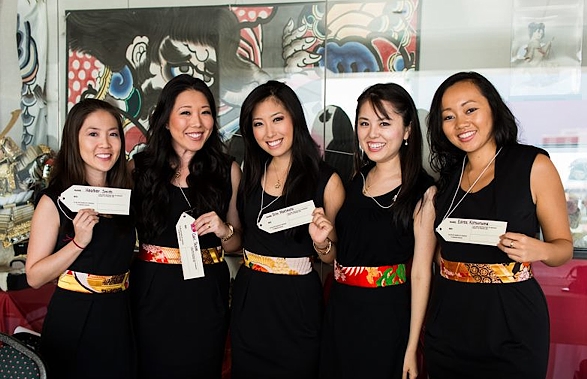 Cherry Blossom Court wearing belts made from a wedding kimono - 2013
See Honolulu Arts Beat coverage of "For Love or Money" at the Honolulu Country Club Gallery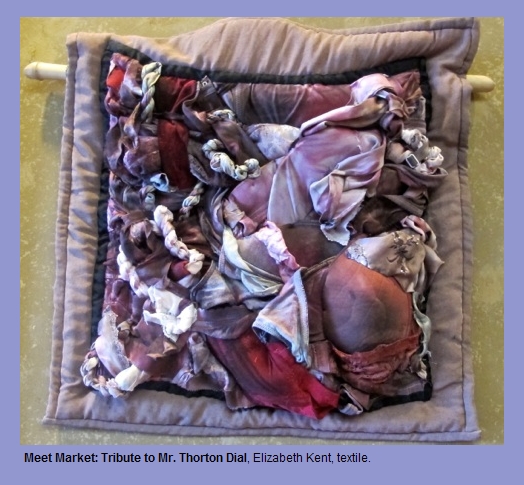 Click here for details: http://www.honoluluartsbeat.com/Honolulu_Arts_Beat/Love_or_Money.html
AND
http://www.honoluluartsbeat.com/Honolulu_Arts_Beat/AHA_2013_Contemp.html
---
See Honolulu Magazine "Kailua: Portrait of a Place" - coverage of Elizabeth - Click Here
---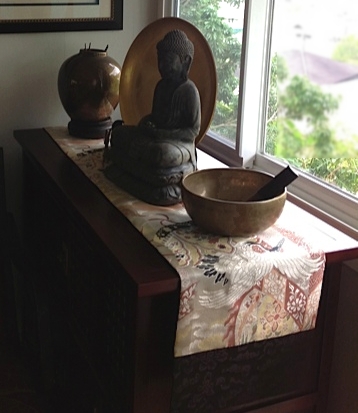 This table runner was sold at Magnolia and
the happy owner sent me this shot.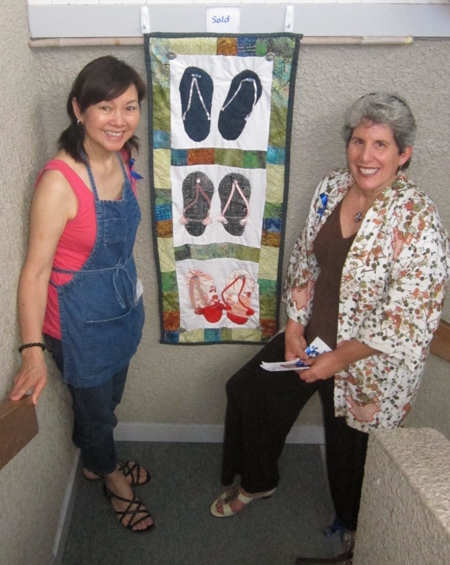 Children's Justice Center Slipper Project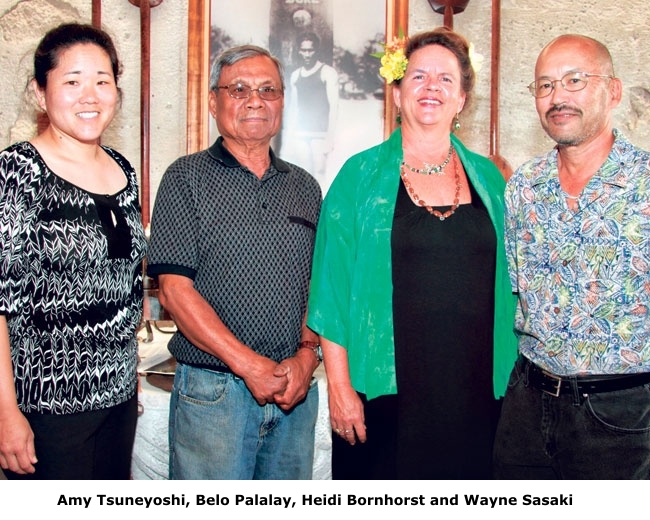 Heidi Bornhorst is wearing a Vested Interest Jacket. Photo by Tony Grillo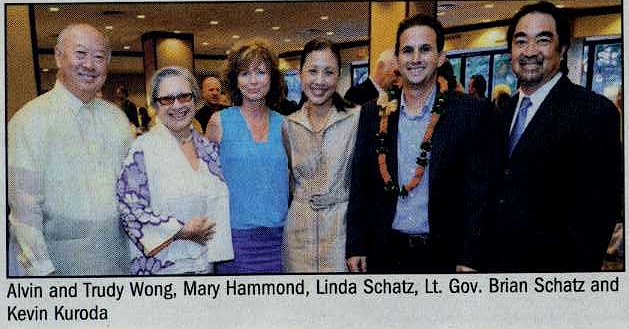 Trudy Wong, 2nd from the left is wearing a Vested Interest jacket to an East-West Center
function. Photo in Midweek August 29, 2012 and photo courtesy of the East-West Center.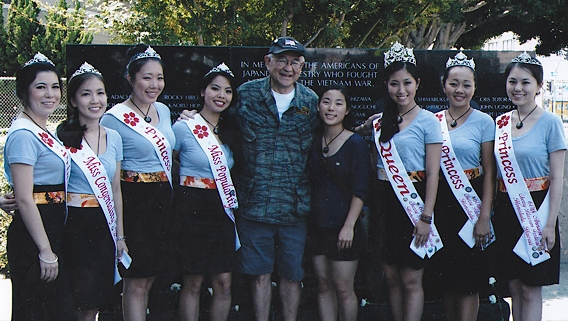 Cherry Blossom Court wearing Vested Interest belts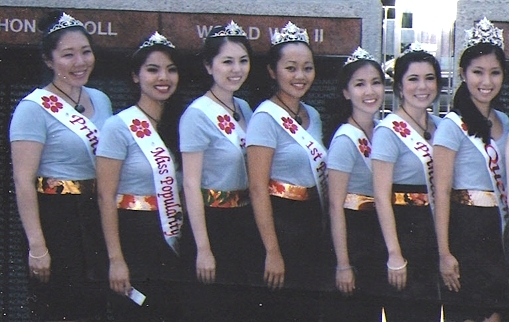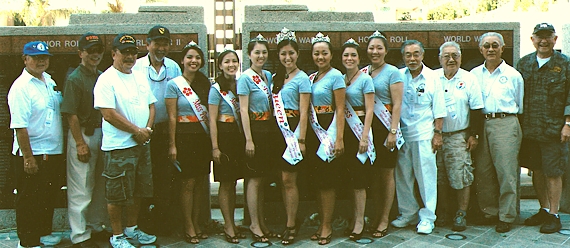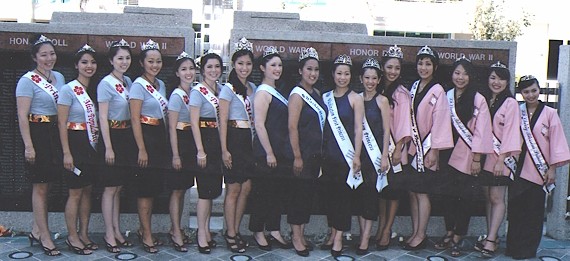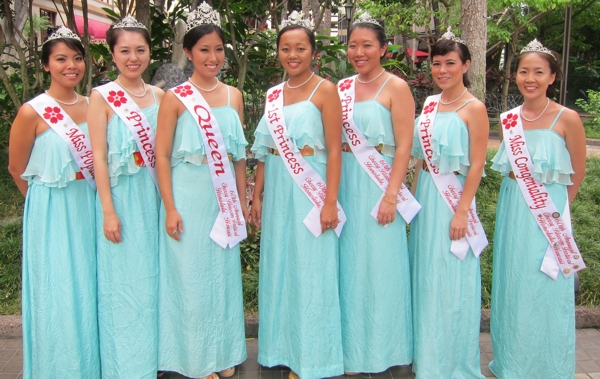 Cherry Blossom Court in blue dresses with Vested Interest belts. They were worn to an
event to honor the 100th and 442nd heroes.
Vested Interest Hawaii is purpose driven, and actively supports non-profits that help keep our community strong. Some of the charities that I support include the Uniform Law Foundation, Temari Center for Asian and Pacific Arts, Hawaii Opera Theater, American Cancer Society, Hawaiian Humane Society, Hawaii State Bar Foundation, YMCA, YWCA, Hospice Hawaii, Sexual Abuse Treatment Center, Samaritan Counseling Center, and Advocates for Public Interest Law.